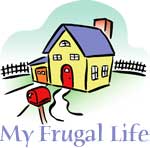 Welcome to My Frugal Life!
My Frugal Life is the home for blogs published by ThriftyFun users. It's a place where regular folks can share tips, recipes and their strategies for saving money.
It's free to start a My Frugal Life blog. You just need to be a registered user at ThriftyFun. Click here to register at ThriftyFun. It's quick, safe and free. Already a ThriftyFun user? Log in using the form above to create your blog.
Recent Blog Posts
New Blogs